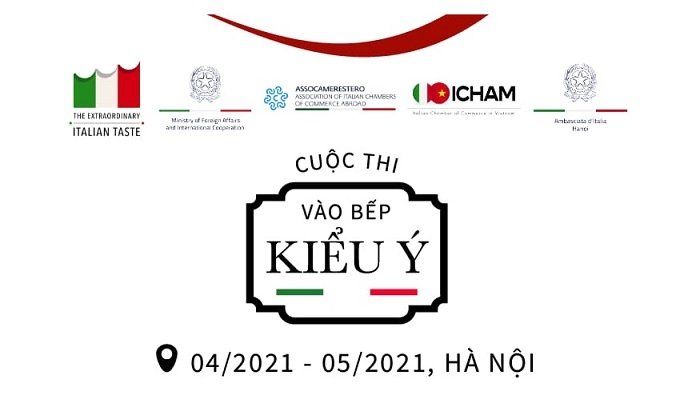 Contest promotes true taste of Italy
NDO – The Italian Chamber of Commerce in Vietnam (ICHAM) and the Italian Embassy in Vietnam announced the launch of a cooking contest entitled 'Vao Bep Kieu Y' (Italian Cuisine – Italian Style) at a press conference held in Hanoi on April 20.
Taking place from April 20 to May 22, the contest is part of the international culinary advertising project "True Italian Taste", aiming to further promote culinary and culture exchanges between Italy and Vietnam.
The contest is open to participants aged 18 years and over, living and working in Hanoi, and having a certain knowledge of Italian cuisine, experience in cooking Italian dishes being an advantage.
Registration for the competition is available at https://forms.gle/VNzWVedGo82A12UG8, with the application form including questions about contestants' Italian cuisine knowledge and their cooking experience with Italian dishes
20 contestants will advance to the semi-final, during which they will have an opportunity to attend cooking classes under the instruction of professional Italian cooks. After the classes, they must cook authentic Italian dishes at home, their cooking processes must be filmed and sent to the organising board.
The finale will take place on May 22 with a competition featuring the five most outstanding contestants.
A similar event will be organised in Ho Chi Minh City in September.