Place
Hanoi strengthens measures against COVID-19 at tourist attractions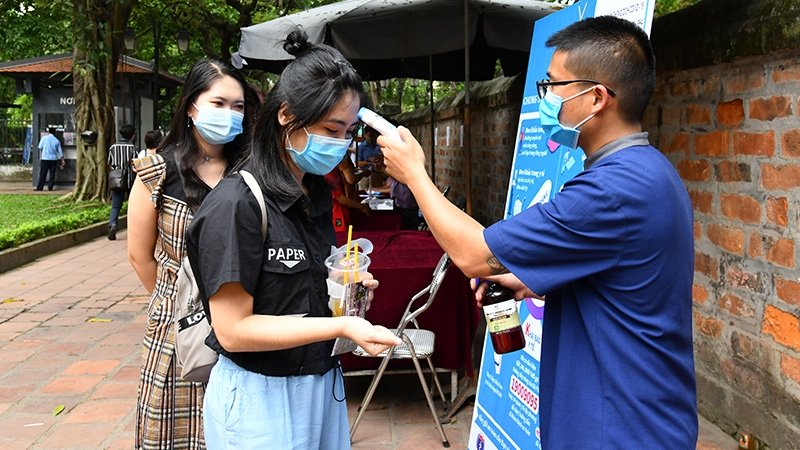 A staff at the Van Mieu – Quoc Tu Giam relic takes measures to prevent apnd control COVID-19 for visitors.
NDO – Facing the complicated developments of COVID-19 in the community, local monuments in Hanoi have strengthened epidemic prevention and control work to the highest level during the April 30 and May 1 holidays, thus ensuring the safety of visitors.
Hand sanitiser solution is arranged at ticket booths, doors and convenient locations for easy access by visitors. The relics' staff regularly remind visitors to wear face masks while seriously implementing epidemic prevention measures to ensure their own safety.
Most visitors strictly follow the compulsory wearing of face masks.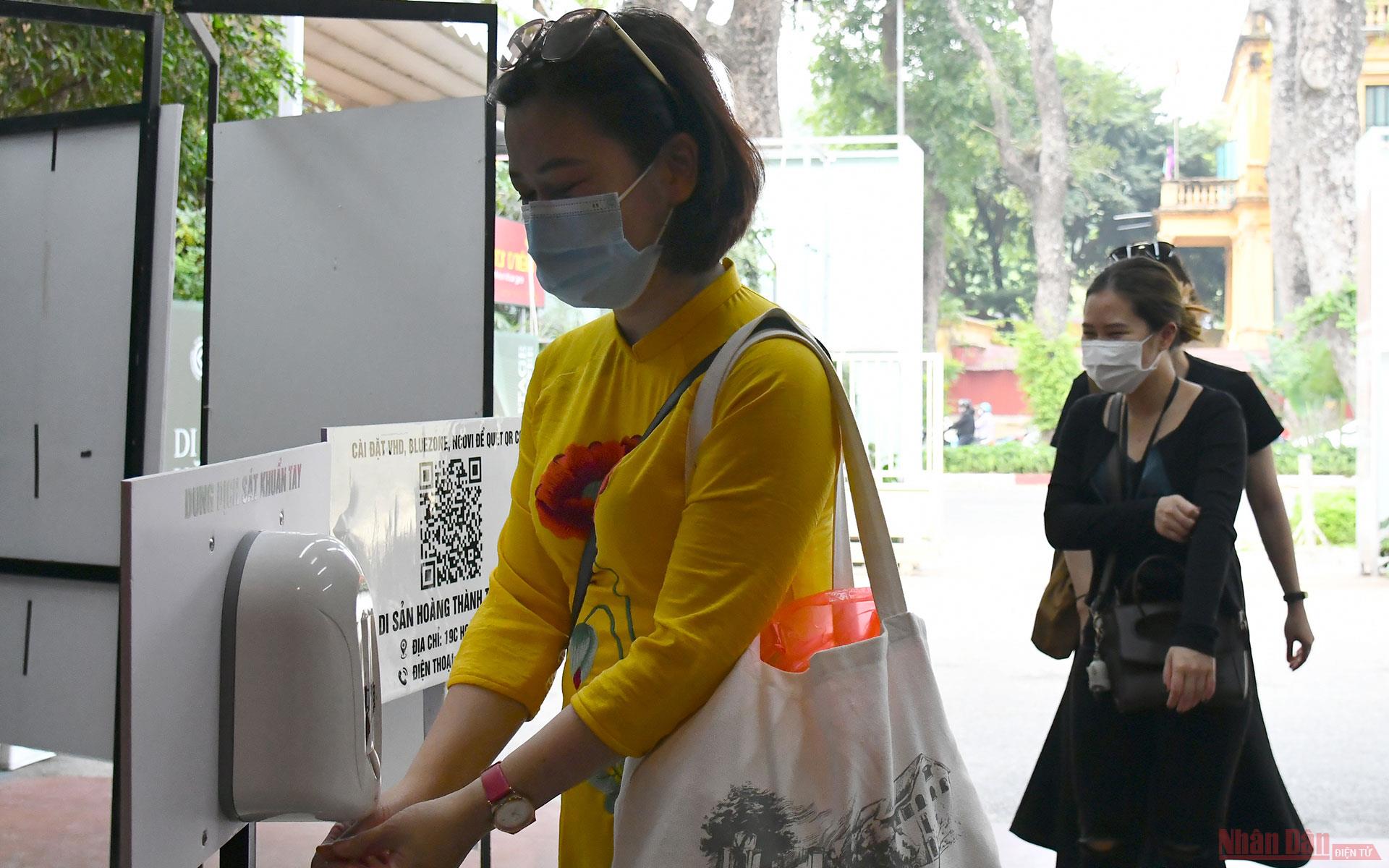 Thang Long Imperial Citadel equipped with automatic body temperature measuring device and automatic hand disinfection tank for visitors.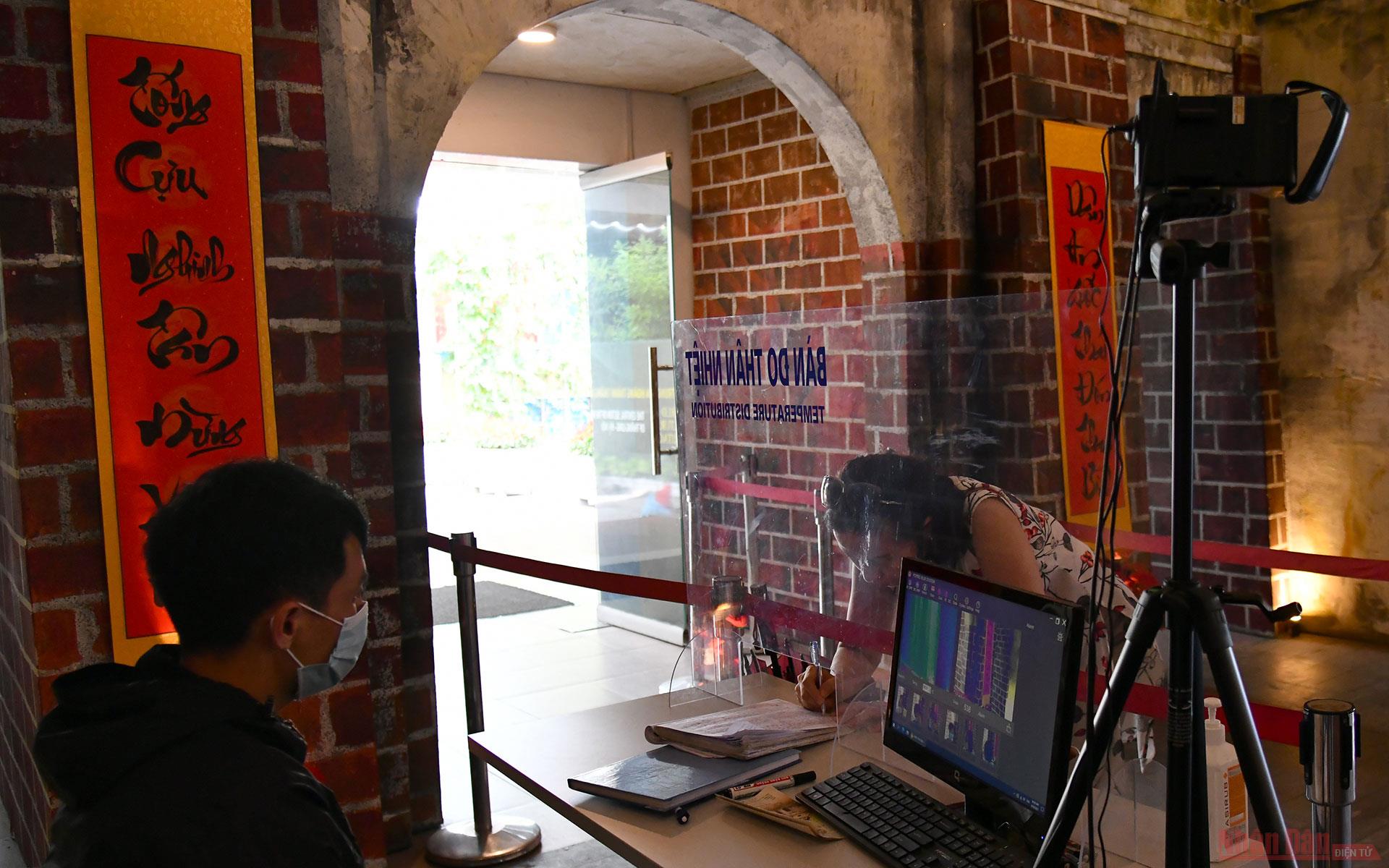 A tourist makes medical declaration before entering the Imperial Citadel of Thang Long.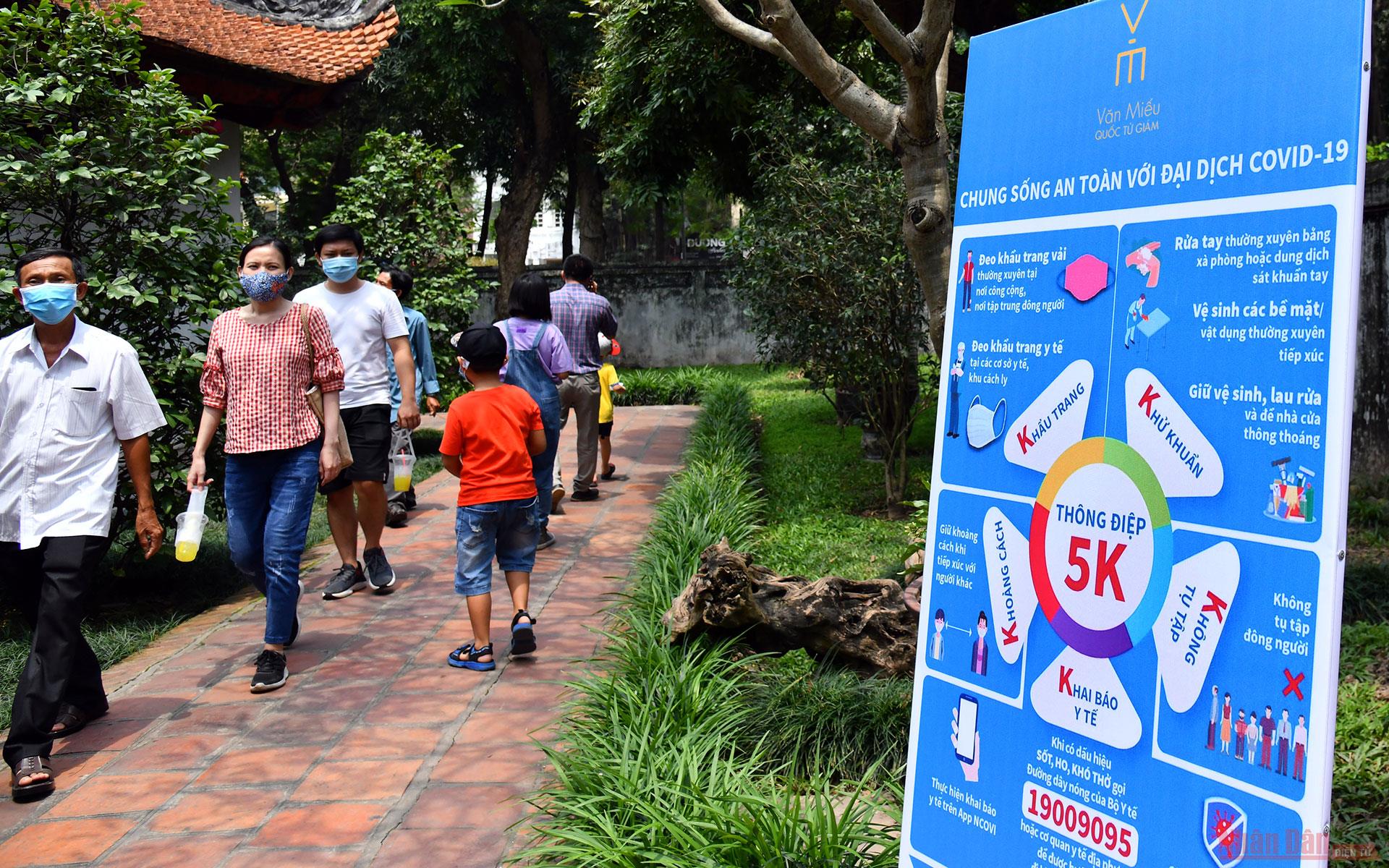 At the relic of Van Mieu – Quoc Tu Giam (Temple of Literature), the message of COVID-19 prevention and control has been placed in many locations to remind visitors.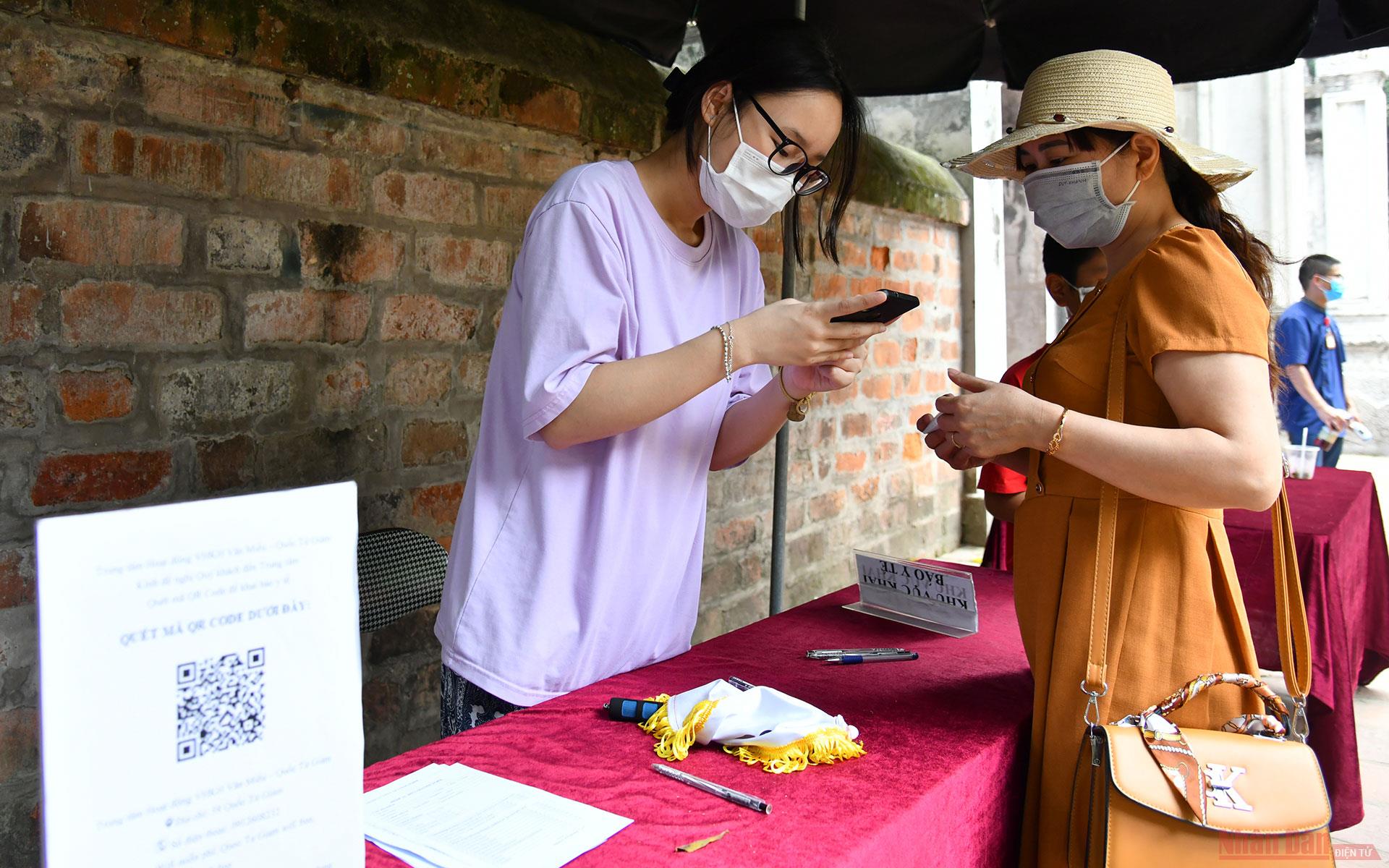 A staff of the Van Mieu – Quoc Tu Giam relic area guides visitors to scan the QR code for medical declaration before visiting.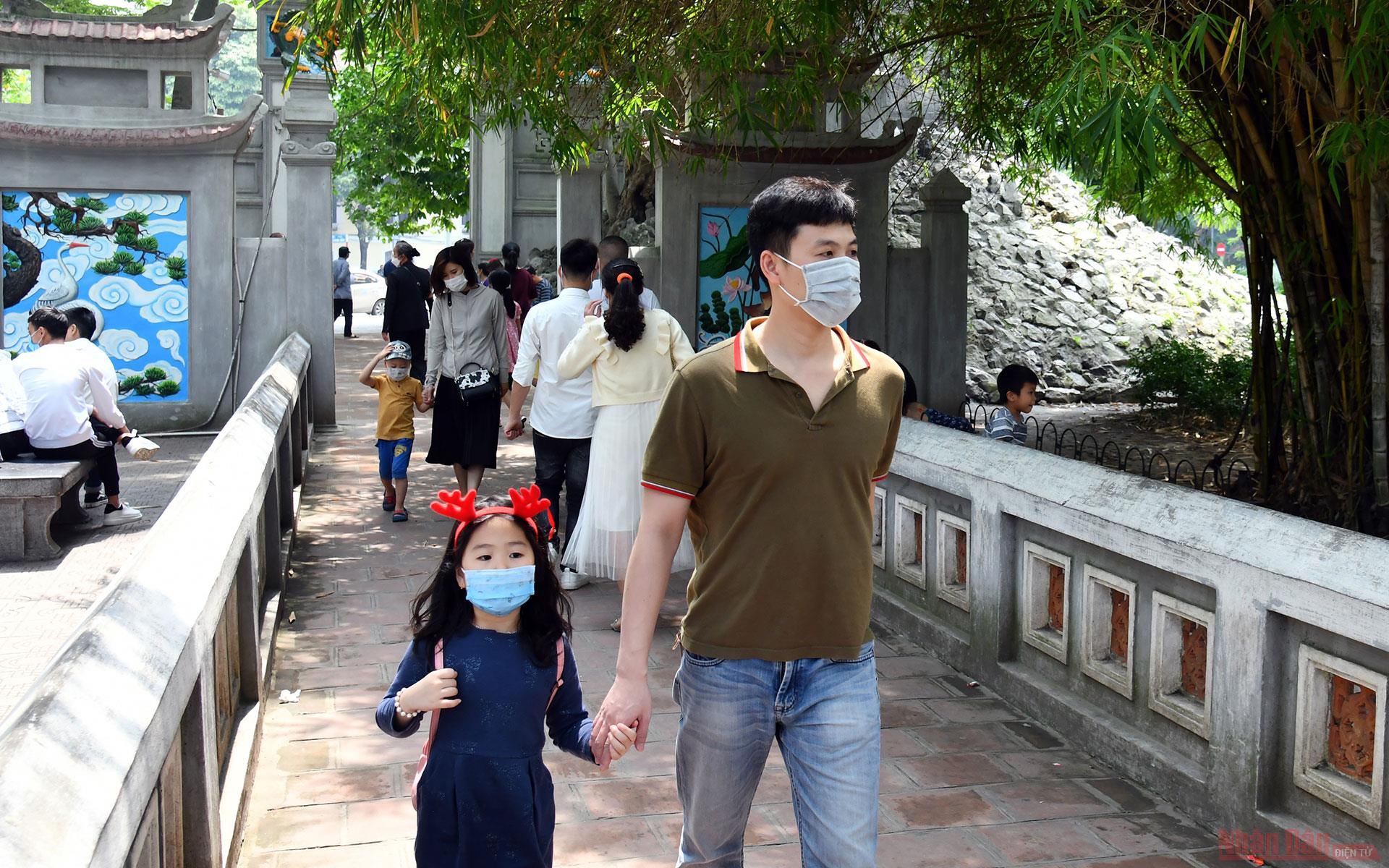 Ngoc Son Temple was not too crowded on the morning of April 30.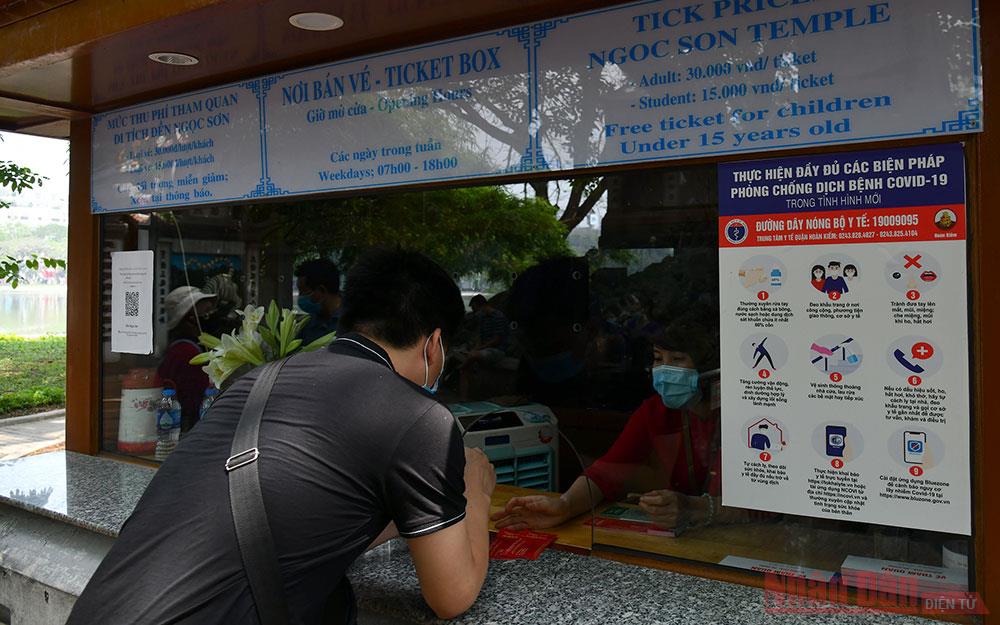 Visitors are seriously asked to take action against the COVID-19 epidemic.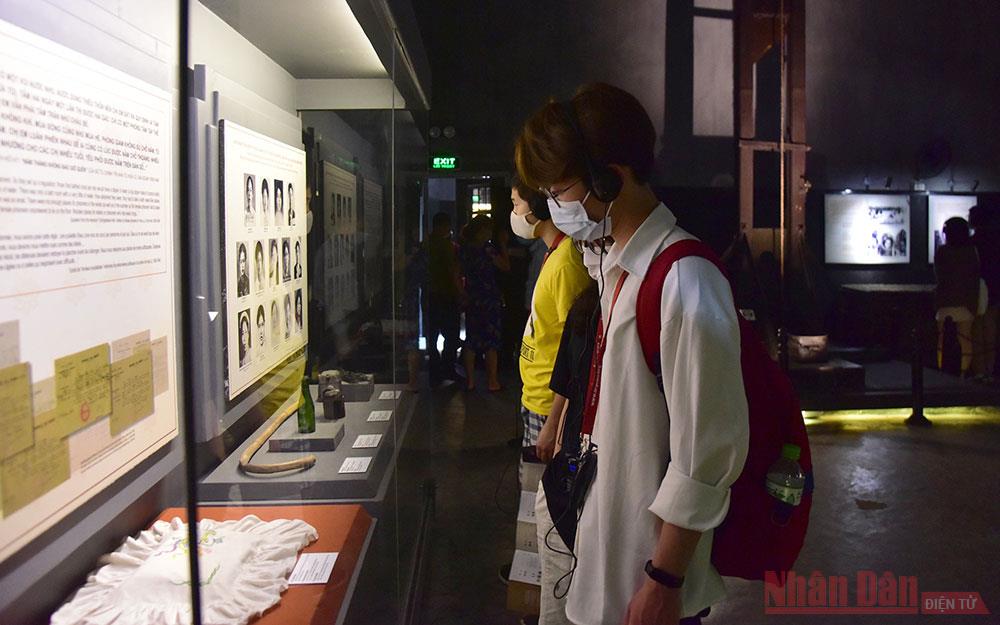 With the launch of new tourism products recently, the Hoa Lo Prison relic has attracted a large number of visitors during the April 30 and May 1 holidays.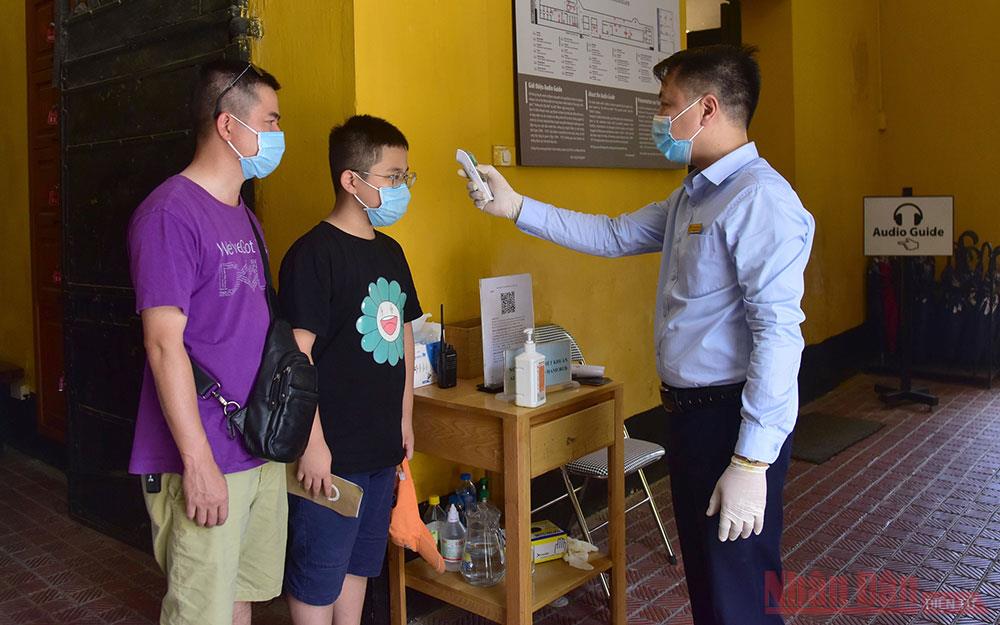 Right from the entrance, Hoa Lo Prison Relic Management Board has arranged a medical report venue using QR code scanning. Relic officers and staff are always on duty to remind visitors to take measures to prevent COVID-19.
Photo: NDO/Dang Anh