Life
Vintage Citroens brought lovingly back to life
Hiệp Cường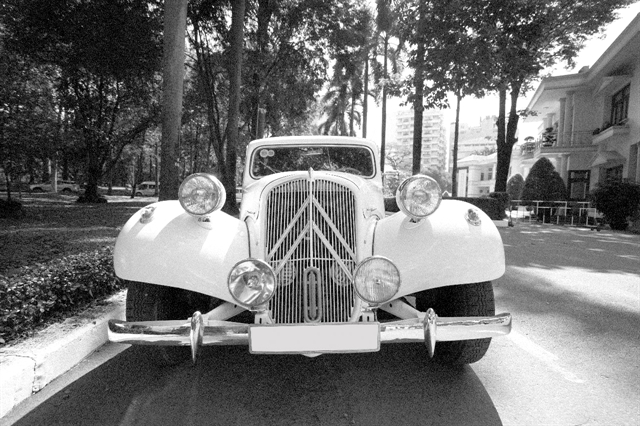 A vintage Citroen on a street in HCM City. The old car was restored by a group of mechanics at a garage in the city. It is used for events, wedding photos and city tours. Photo courtesy of Đặng Văn Cường
After working as a mechanic for 30 years, Đặng Văn Cường, 51, began collecting and restoring vintage French Citroen cars that had been dumped in landfill sites or left for scrap in Việt Nam.
Cường, who owns a garage in HCM City, and his team of six have over the past two years restored three cars of the brand name of Citroen Family and Citroen Traction Avant manufactured in 1948-1952 at a total cost of nearly US$40,000.
The collection of the classic cars is unique in HCM City, and can be rented out for events, tours and photoshoots.
"I spent 30 years in the garage fixing broken-down cars. Restoring these old cars is a challenge for me," Cường said.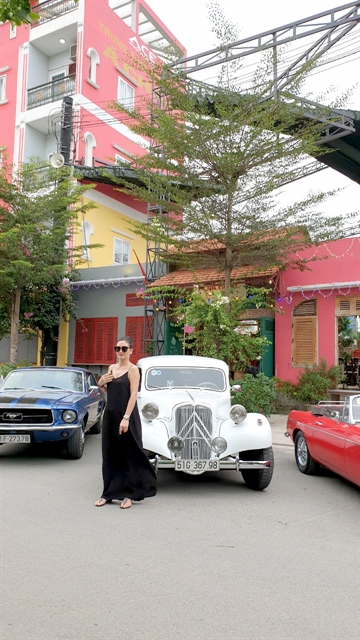 A visitor poses for a photo with a vintage Citroen at an exhibition of old cars in HCM City. The French car is an attraction with its elegant design. Photo courtesy of Đăng Văn Cường
"We took two years to repair the old cars that had been left for scrap. These cars were taken to my garage for restoration and repair. At least 70 per cent of the spare parts and accessories had to be imported from Europe, while the bodywork was done by local mechanics and engineers."
Cường said important parts and accessories were not available in Việt Nam, but could be found at stores in France.
He said the team had to work for two years to bring the classic cars back to life, fitting new pistons and cylinders, strengthening the frame and refurbishing the interior.
"Steel for the body and paint can be easily found at the local market, but we had to order various parts for the cars. It was a challenge for us," said Phùng Thế Chánh, a member of the team.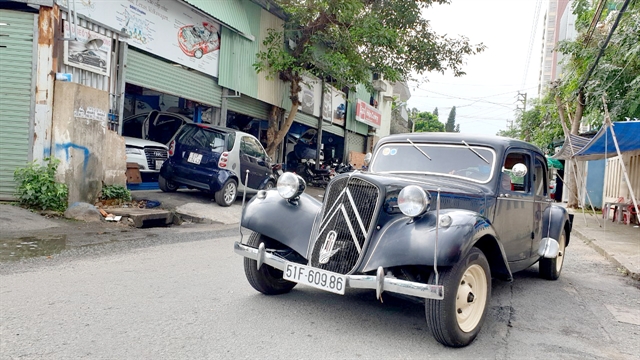 An old Citroen on the road after a two-year restoration project by a team of mechanics in HCM City. Photo courtesy of Đặng Văn Cường
"The four-cylinder French cars were refined in terms of design, decoration and safety," Chánh said.
Trần Văn Truyền, another member of the team, said new paint technology could help the old cars look their best.
"Too many accessories were used each day. We had to restore the car to as close as the original design using new accessories and paint. Citroen was a popular brand in south Việt Nam in the 1950s," Truyền said.
He said Citroens were one of the luxury cars used by rich men or powerful enterprises during the French colonial period and then the wars of resistance against the French and the Americans.
He said some Citroen cars were used as taxis at Tân Sơn Nhất Airport in the late 1980s before being dumped or dismantled for scrap.
Cường said the restored cars are still mostly manual, including doors and rear-view mirrors, but an air-conditioner was fitted for the hot weather in HCM City.
He said these cars were still operated with a magneto ignition system and carburettor for fuel supply and a drum brake – quite different to the electronic fuel injection system in modern cars.
He said that the restored cars met safety regulations and had been inspected like other vehicles on the road.
"These cars are used in cultural events or rented for wedding photos or tours. It's a bit of nostalgia for people who witnessed the history of the country over the past decades of war and peace," Cường said.
"I want to share my passion for collecting old cars, techniques and stories of restoration with other collectors in Việt Nam. The value of the collection is not monetary, but in the love of automobiles.
"I will keep collecting more old cars and challenging myself with restorations of various vintage automobiles."
Cường still runs Hiệp Cường Garage in District 11, HCM City – where he fixes more modern vehicles.
His team and engineers from HCM City's transport college conducted joint research into an alert system for detections of fuel leaks in cars.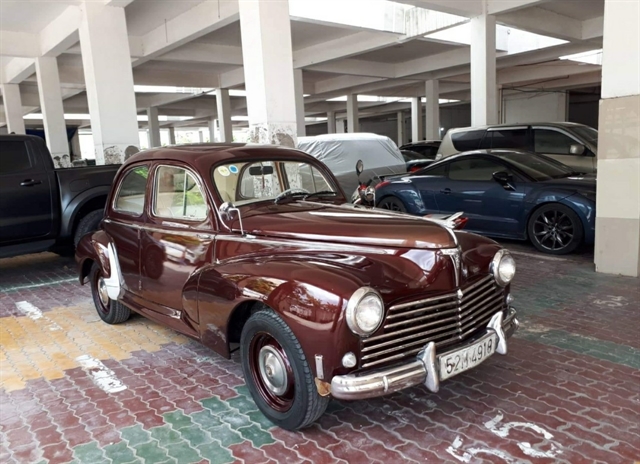 An old Citroen car restored in HCM City. Photo courtesy of Đặng Văn Cường
Old car collectors could spot a 1936 Citroen Traction Avant on the street in the late 2000s, when a travel agency in Hà Nội – the Luxury travel company – offered tours in the old car.
The Sofitel Metropole hotel in Hà Nội has two Citroen Traction Avant cars as the style fits in with the hotel's colonial-style architecture. VNS