Place
Youth join hands to revitalise mountainous village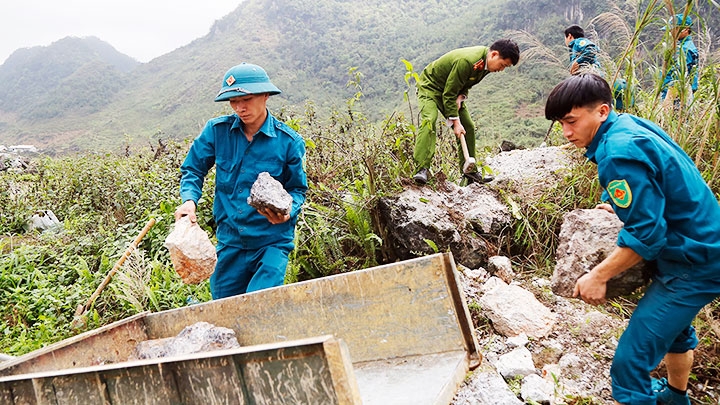 Youngsters remove the rocks to create a level surface for the garden.
NDO – With the willing spirit of the young Vietnamese generation, local youth in Ha Giang Province are contributing to change the face of rural villages in the country's northernmost locality.
The family of Ly Thi May, a Nung ethnic minority in Thanh Long village, Thanh Van commune (Quan Ba district, Ha Giang province), feeling very happy.
The rocky area in front of her house is being transformed thanks to the Youth Union, Border Guards, Police and local forces' efforts, flattening it into a large garden. May said cheerfully: "Previously, it was only a hole of lumpy rock and we could not plant any crops. Now, thanks to the local young people, we have a new garden and are able to grow fruit trees, herbs and green vegetables. We now no longer worry about hunger. I'm so grateful!"
May's family is one of the households to receive support from a project to improve rocky gardens and develop the household garden economy, thereby creating livelihoods for local people, helping reduce poverty sustainably during the 2021-2025 period, launched by the Party Committee of Ha Giang from the fourth quarter of 2020 across the province. Up to now, the renovated garden area in Quan Ba district alone has reached 50 hectares, along with the support of farming techniques of agricultural staff and funding for buying crop seeds.
Thanh Long village now boasts many green patches. The renovated gardens are now more effective, not only serving daily life but also providing a stable income for ethnic minorities, contributing to incrementally changing the face of rural areas in the northernmost locality.
The programme targets poor and near-poor households in the locality.
Young people from various forces join together to help level and creating a new garden for Ly Thi May's family.
Carrying each basket of soil to level rock cavities with a thickness of 0.6 m or more.
Young corn branches have sprung up on a neighbouring garden that has just been renovated.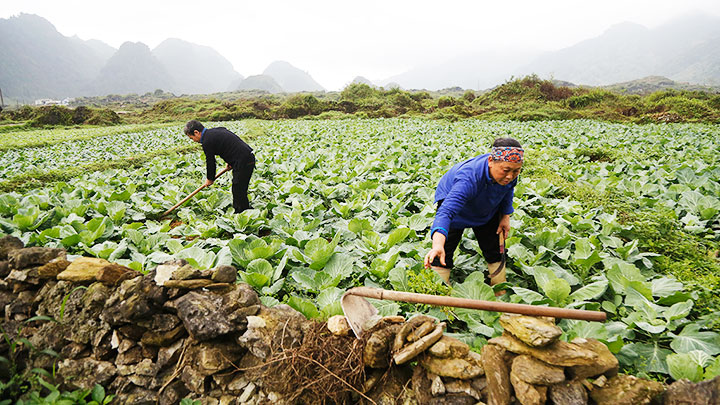 Vegetables about to be harvested in a field levelled from the first phase of the project.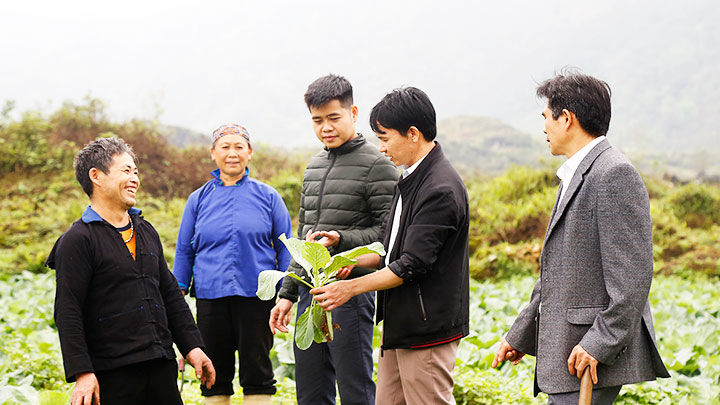 Agricultural staff from Quan Ba district instruct local people on effective farming techniques.